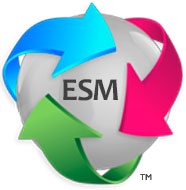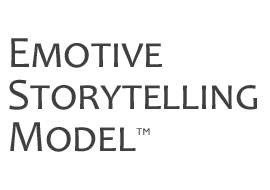 Enterprise Enlightenment

The Emotive Storytelling System is ideal for marketing, education and training applications, whether it is directed to customers, employees or the world. ESM is optimized for the web and mobile web including the iPad, iPhone, and emerging mobile devices. It can also be delivered and managed on intranets, extranets or standalone systems.

From Nothing to Something Special

The Emotive Storytelling System offers a "concept-to-delivery" storytelling approach that designs and produces quality content for users, creates an enjoyable and engaging experience, and delivers it at a reasonable cost and great value. ESM offers powerful enterprise solution for performance driven organizations that are in tune with today's mobile, media-centered audiences.

iSTORY™ - Knowledge Platform

Versatile multi-platform environment
Learning Management System compliant
SCORM compliant for e-learning
Meets common government standards for network compliance
Meets industry security standards for data collection and encryption

iPLAN™ - Strategy and Planning

Project Planning & Design
Workflow Process Schedule
Program Management
Architecture Development

iCONTENT™ - Integrated Media Strategy

Integrated Media Development
Re-Use of Digital Assets
SCORM Compliance

iMENTOR™ - Embedded Expertise

Integrated Subject Matter Experts
Voice of Experience
Lessons Learned
Clinical Pearls & Case Studies

iTRAC™ - User Tracking and Metrics

Monitors attention, navigation patterns, and interaction
Visual dashboards
LMS delivery

iTEST™ - Integrated Testing Capability

User Testing
Knowledge Checks
Auto-Scoring & Reporting

iSURVEY™ - Integrated Survey

Integrated Survey
Voice of the Customer

iREPORT™ - Administrative Dashboards

Administrator control of data analytics
Visual dashboards

iCONNECT™ - Social Media Tools

Users interact and build a community while building your brand
Plug-in allows users to chat, text, use live instant messaging
Peer-to-peer, instructor/student interaction creates community and strengthens your story

iTRANSLATE™ - Multi-Language Capability

Translation editing platform for multi-language versions: French, Spanish, Mandarin, etc.
Allows global customization of your story
Services
Branding Strategy
Instructional Design
Integrated Media
Social Media
Mobile Apps